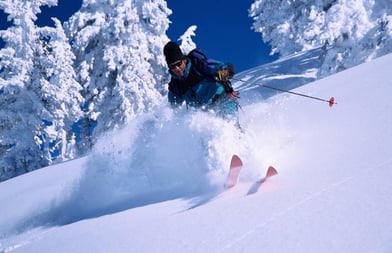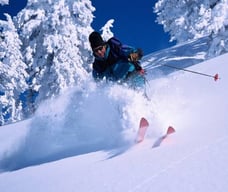 Our group winter ski holidays are predominantly in Europe, but have taken us to the USA and Canada.
Group sizes can range from a few people in a chalet to over 30 and include beginners, intermediates and experts.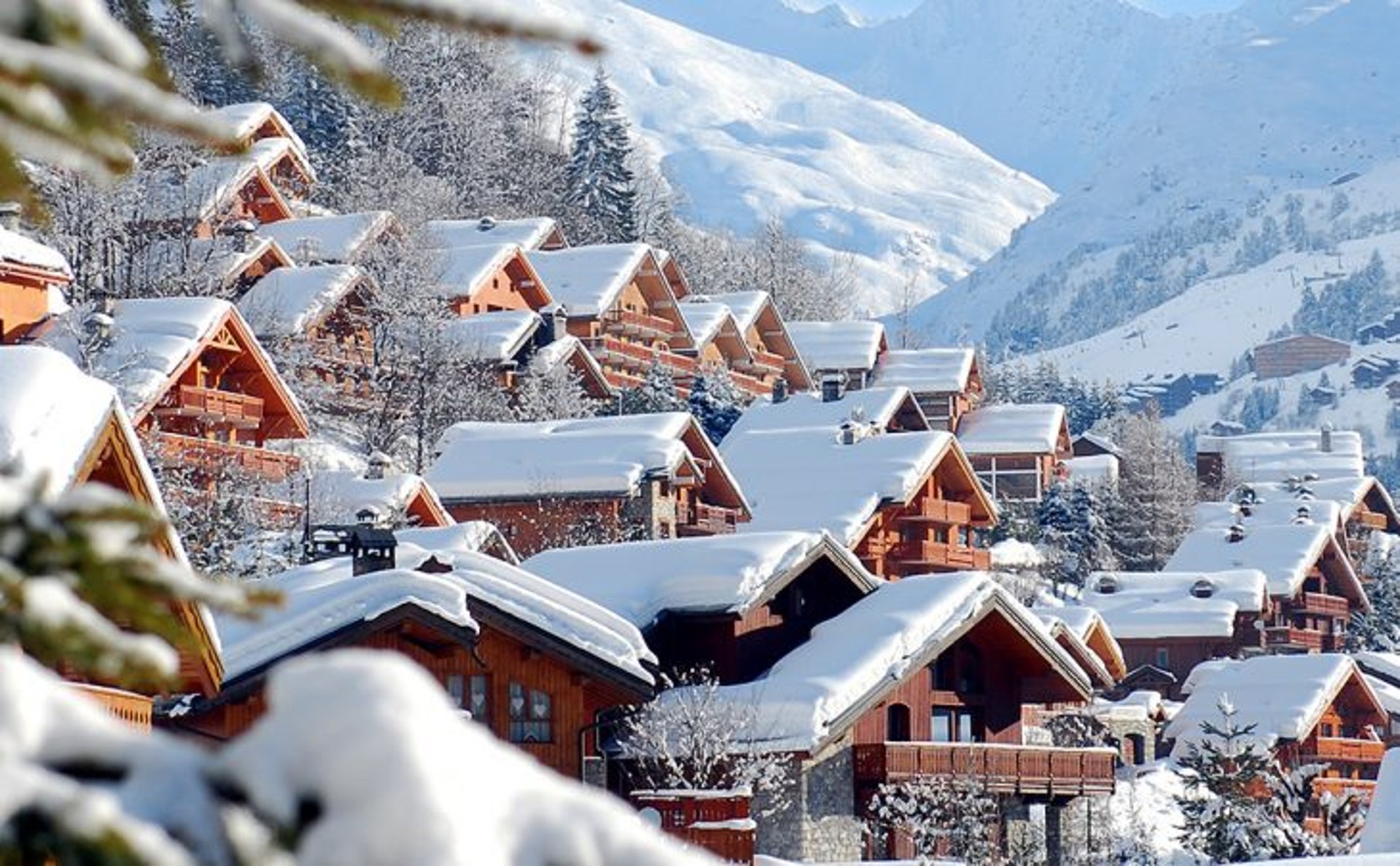 Keyneskiers Group Ski Holiday March 4th 2023 to Meribel
We have carefully chosen a catered chalet hotel near the centre of Meribel for our March week in 2023
Great location virtually ski-in / out and a vast snow-sure ski paradise everywhere extending to Val Thorens and Courchevel on either side.
Details on the chalet can be found here
March 4th for 7 nights with our outbound flight departing Gatwick around 14:00 ( no middle of the night getting out of bed as in the past ).
Our holiday organiser is Hilary Higgins and should be your first point of contact.
Any members looking to join this holiday and ski as a larger group should be competent with red runs as a minimum.
Those less able or requiring lessons can easily find ski school.
A piste map can be viewed here
We try to ski together in small groups of 4 to 6 but grouping will depend on ability and the amount of skiing desired e.g. -(a) choosing a holiday with hot chocolate stops, lunch and vin-chad mid afternoon, or(b) limited shorter breaks and much more skiing - the choice is yours and the pace is yours !​
Some competent skiers split their experience to leisurely skiing and other days trying to ski every run on the piste map.​
We also fall into a couple of groups that prefer to ski faster than others, or take it easy and perhaps remain closer to home, not risking missing the last lifts far away from resort.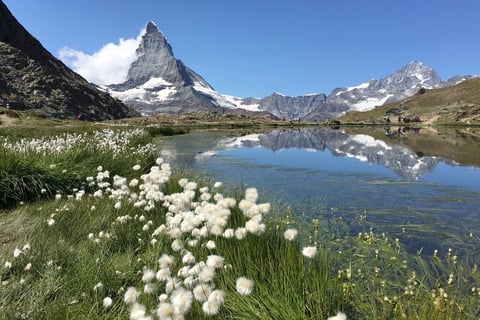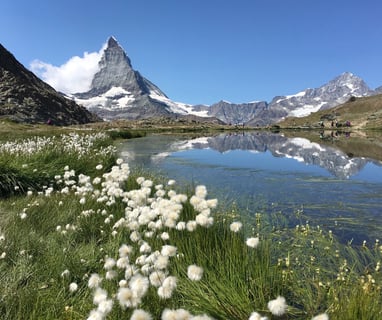 Zermatt Switzerland - July 11th 2023

The Matterhorn is simply incredible; you have to see it with your own eyes.
And 'see it' indeed you will, as well as Europe's second highest mountain, Monte Rosa, and 28 other 4000m plus peaks...not to mention the many glaciers in between.

This holiday is based in the beautiful village of Zermatt high in the canton of Valais.
Only accessible on foot, by train or cable car, it is a magical place.

Whilst tourism is the main source of income, farming still plays an important part in village life. Beneath the world's most immediately recognisable mountain lies the village of Zermatt, our alpine home for a week of breathtaking views. Zermatt lies at a height of 1600m at the head of a high alpine valley, surrounded on three sides by thirty eight peaks towering to over 4,000m, massive glaciers and tumbling waterfalls.
Dominating the views is the mighty Matterhorn, first climbed by Edward Whymper in 1865.
Cable cars and trains whisk us from the village to walks past pretty alpine huts and through flower-filled meadows.

We use the excellent transport network to explore the Matterhorn region, visiting a different area every day.
All the journeys to the start and from the end of the walks are spectacular – sit back and enjoy the mountain views as the trains and cable cars take the strain.

Departing Heathrow to Geneva with rail transfers to Zermatt.
Dinner and breakfast 7 nights included.
All lift passes and travel passes included.
Group discount of 5% so use "Peter Blyth" when booking.
Deposit per person of £250 when booking directly with Adagio.12